Beate Sass



Tall Timbers Plantation Project


Artist Statement

Tall Timbers Plantation Project is a personal photographic and oral history project that emerged out of my curiosity about the few tenant farmer dwellings still standing on plantations in north Florida and southwest Georgia. When I discovered that Tall Timbers Research Station in Tallahassee, Florida, had restored a tenant farm house and obtained oral histories from former Tall Timbers Plantation tenants and their families, I became motivated to meet and photograph these individuals. I felt compelled to tell their story and to honor the important role their families played in the survival of the plantations after the emancipation and the contributions they made to the history of Southern agriculture.

Although the portraits were the most important component of my project, I realized early in the process that I could not tell the whole story without also photographing the Jones Family Tenant Farm, the landscape and the Beadel House (former plantation house).

I elected to create the portraits of the former Tall Timbers Plantation tenants and their family members in a place that was of importance to each individual. I also photographed each person with an object of their choice that held a special significance to him/her. Lastly, I recorded each person's comments about the significance of the special object they chose. I found that supplementing the photograph of each individual with an oral account of the importance of that object imparted a richer understanding of the person.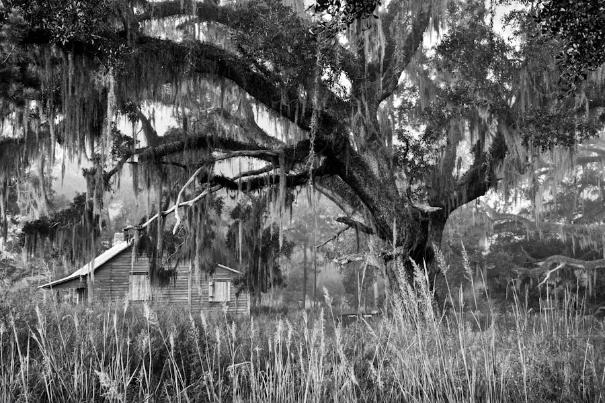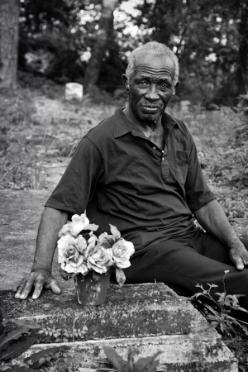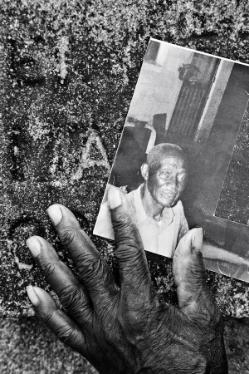 [This photograph] is so special to me because it is the only one I have of my father, and my father and I were very close… my niece presented this picture to me… it brings back all sorts of remembrances… When I look at this picture I see all that love coming back, just standing there looking at me and I'm giving it right back to him. I don't think I could get anything better. Money couldn't even take the place of this.
Emmitt Gay Jr.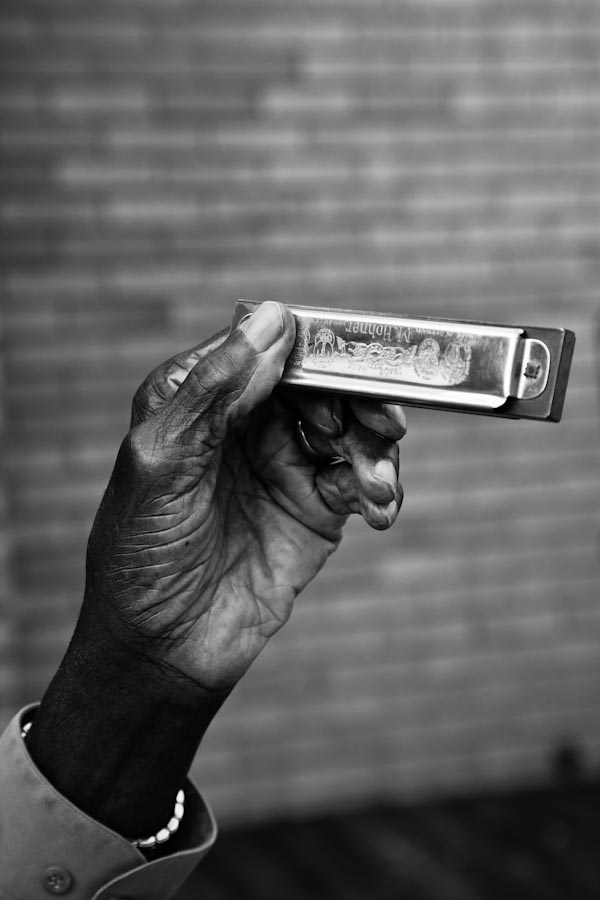 [Playing the harmonica] was something I saw the other boys doing and it was something I wanted to do… I was working on the farm; I didn't have much time to learn through the day… after going to bed, I was practicing in the bed all the time of night, just practicing on my harmonica trying to hit that tune… And it was very, very hard…when I got it, I didn't lose it… my biggest problem now is that I don't have the wind I would like to have to blow, but I know the tune. I can blow a little while. I take my harmonica out, hit me a tune and put it back in my pocket, and that's about it…
Richard Jones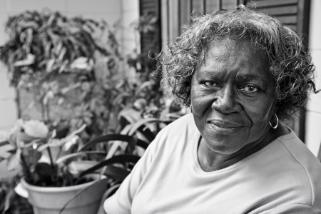 I've been liking plants ever since I was a little girl because my mom liked the plants and sometimes I think I must have taken after her… I like to set them out while they are small. I like to watch them grow and that makes them so precious to me. That is one fo the things I like best in life, is in the garden planting plants. But they have to have a root to them. I have never been good at rooting plants. I just like to set them out when they have little roots on them…these roots you see I'm holding in my hand, they are so precious to me because I know they're going to live with all these roots… I like to put them in the pot because I can set them anywhere and the other you just put outside. I can't tell you how much I love pretty plants and flowers. They are my favorite.
Rosa Jones Brimm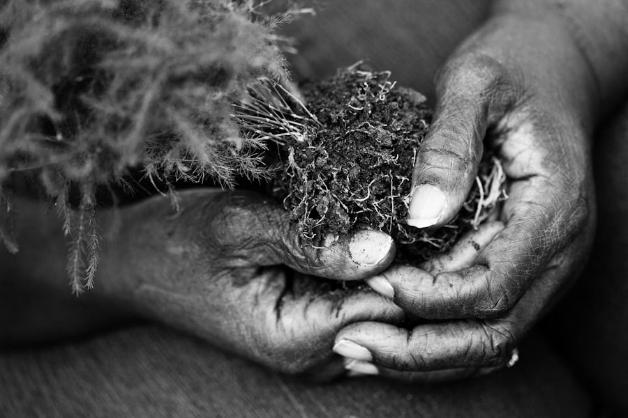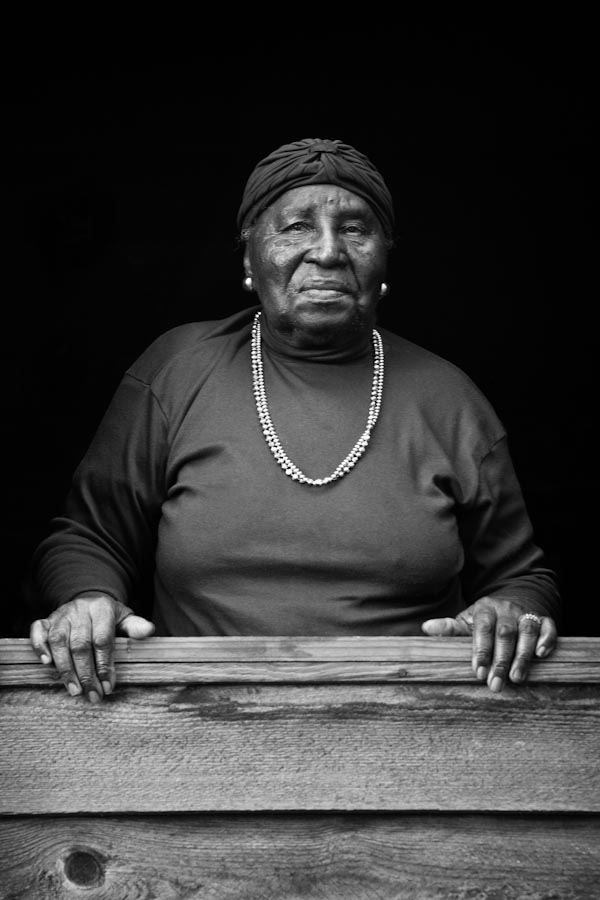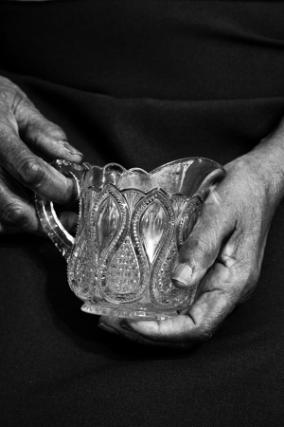 This pitcher is so special to me because it was handed down to me by my old grandma through many generations. She cherished it just like I'm trying to cherish it…Just to think about this pitcher here, how long it had been handed down is a mystery. Some children would have tore it up but God put it into her whose care to leave it in. I knew that I would protect it and keep it until I leave… I can't take it with me …I've been thinking about why I'm cherishing it, what will become of it when I'm gone? There's nothing I can do about it.
Annie Bell Sloan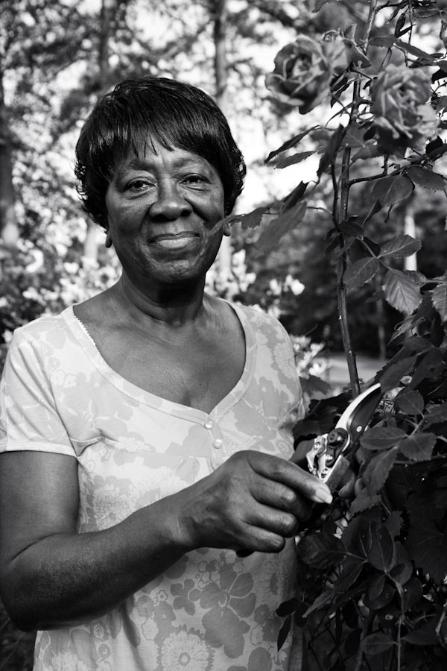 The washboard is one of the things my mother had… I think this is the last one she bought before she was able to get a ringer type Maytag washing machine. She kept it in her storage place after she didn't use it anymore and I told her, " Oh, I would love to have that" … to tell my kids and my grandkids about how easy they have it now. They don't realize how tough things were back then, that you had to rub the clothes on your hand, then you had to rinse them… hang them up, [and] take them in. But now, kids have the washer and dryers… all they do is let them stay in until they boil up and they just don't know how blessed they are.
Hattie Mae Sloan